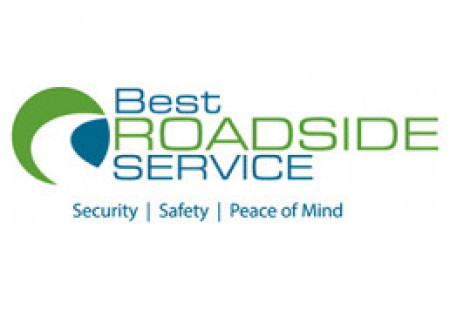 HOUSTON, June 22, 2023 (Newswire.com) - In response to the growing adoption of electric vehicles (EVs) in both commercial and individual sectors, Best Roadside Service is excited to announce the inclusion of electric vehicles in its comprehensive roadside assistance coverage plans. With a long-standing history, Best Roadside Service ensures its emergency services are applicable to electric vehicles, providing a consistent approach for all automobile types.
The popularity of EVs is growing due to their eco-friendly nature, cost-effectiveness, and technological advancements. Nevertheless, these vehicles are not immune to roadside emergencies such as flat tires or lockouts. Best Roadside Service stays committed to serving the EV community with its comprehensive roadside assistance programs.
Services Tailored for Everyone
Best Roadside Service caters to the diverse needs of its customer base through its commercial small business, corporate, and consumer programs. Each offers a wide range of services, including towing, battery jumpstart, flat tire repair, and more, with coverage available 24/7 across all 50 U.S. states and Canada.
In the commercial small business program, Best Roadside Service provides reliable roadside assistance for businesses, focusing on quick response times, comprehensive coverage, and customer privacy.
The commercial-corporate program is a customizable solution for businesses of all sizes, offering competitive pricing and value-added services.
The consumer program offers affordable and customizable roadside assistance plans for individuals and households. It provides comprehensive coverage and additional member benefits.
These programs offer valuable services in emergency situations, keeping operations on track for businesses and providing peace of mind for individual customers.
Meeting the Demand
The urgency of these services cannot be overstated. Emergencies can disrupt operations and budgets for small businesses, making reliable and efficient roadside assistance essential. Best Roadside Service receives over 5,000 daily calls, underscoring the frequent need for such services. The average response time of just 58 minutes and year-round coverage ensure swift and effective support. As a licensed motor club, Best Roadside Service has provided assistance to countless customers during their critical rescue situations, effectively bolstering various businesses in maintaining their brand reputation and membership community.
In conclusion, the emergence of EVs doesn't change the necessity for reliable roadside assistance. Best Roadside Service continues to provide its top-notch services to all drivers, regardless of their vehicle's power source. Interested readers can learn more by visiting www.bestroadsideassistance.com.
Adapting to Future Innovations
Best Roadside Service proactively adapts to the automotive industry's shifts, including the rise of electric vehicles. They continually refine their services to match the changing needs of motorists, ensuring reliable support for every type of vehicle on the road.
About Best Roadside Service
Best Roadside Service has been serving the needs of over 15 million consumers for over 60 years. Since 1962, this family-owned business has been a model of dependability, stability, professionalism, and reliability, handling over 70,000 calls a month as one of North America's most significant business roadside assistance companies.
Contact Information:
Kirk Schults
Best Roadside Service
(800) 480.2812 x2
Original Source:
The Future of Electric Vehicles and Roadside Assistance: Insights from Best Roadside Service
The post The Future of Electric Vehicles and Roadside Assistance: Insights from Best Roadside Service first appeared on Type Magazine.
Auto & Technology - Type Magazine originally published at Auto & Technology - Type Magazine