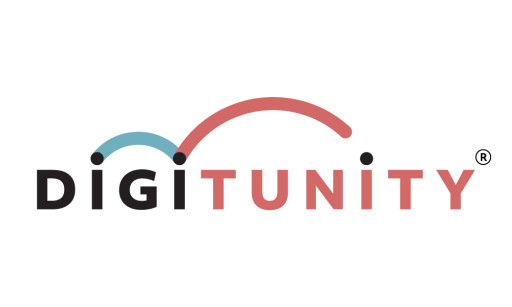 RALEIGH, N.C., September 12, 2023 (Newswire.com) - Digitunity, a nonprofit organization committed to ending the digital divide and a Newswire Press Release Optimizer (PRO) client, was recently featured in an Authority Magazine article.
In the article titled, "Scot Henley Of Digitunity On The Digital Divide and Why & How We Should Close It," Scot Henley, Digitunity's Executive Director, was interviewed about his background, the digital divide, how businesses and individuals alike can bridge the digital divide and more.
"Newswire did an amazing job at facilitating this earned media opportunity to help us spread the word about the digital divide and ways to close the gap for those around the United States," said Susan Krautbauer, Senior Director of Strategy and Development at Digitunity. "At Digitunity, we believe everyone who needs a computer should have one, and this Authority Magazine interview is helping us amplify our message!"
Digitunity is a national organization with a mission to make owning a computer possible for everyone.
Under Newswire's Total PRO Plan, Digitunity taps into Newswire's expertise to ensure its content achieves the greatest impact. Their seasoned editors collaborate with Digitunity to ensure the content resonates with its intended audience.
Newswire also provides tailored media lists, ensures expansive press release distribution, pitches to the media, and showcases communications in a custom newsroom, aligning seamlessly with Digitunity's goals.
Authority Magazine is a Medium publication that attracts over 130,000 monthly visitors and is devoted to sharing in-depth and interesting interviews, featuring people who are authorities in Business, Wellness, Tech, Social Impact, and much more.
To learn more about the PRO Plan, contact Newswire today.
About Digitunity
Since the 1980s, Digitunity has advanced digital equity by connecting donors of technology with organizations serving people in need. Its mission is to ensure everyone who needs a computer has one, along with robust internet connectivity and digital literacy skills. To learn more about Digitunity's work, please visit digitunity.org.
About Newswire
Newswire is a media technology company that provides its clients with the Press Release Optimizer, which consists of press release distribution, media databases, media monitoring, and online media rooms that power the Media Advantage: greater brand awareness through earned media, increased online visibility through content strategy and planning, as well as greater SEO recognition.
Through its disruptive Press Release Optimizer, relentless commitment to customer satisfaction, and passion for customer performance, Newswire is automating media and marketing communications for large and small businesses seeking to deliver the right message to the right audience at the right time for the right purpose.
To learn more about Newswire and its Press Release Optimizer, visit Newswire.com and discover why our customers have named us #1 for Customer Satisfaction and Ease of Use for four years in a row. For more information, visit https://www.newswire.com.
Newswire is a wholly owned subsidiary of Issuer Direct (NYSE American:ISDR), a leading communications and compliance company, providing solutions for both Public Relations and Investor Relations Professionals. For more information, please visit www.issuerdirect.com.
Contact Information:
Jennifer Hammers
Executive Vice President of Sales & Marketing
[email protected]
919.481.4000
Original Source:
Digitunity's Scot Henley Talks Digital Divide in Authority Magazine Interview Facilitated by Newswire
The post Digitunity's Scot Henley Talks Digital Divide in Authority Magazine Interview Facilitated by Newswire first appeared on Fun News Daily.
Innovations - Fun News Daily originally published at Innovations - Fun News Daily