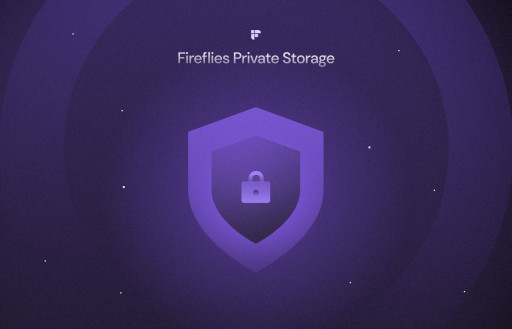 The new private storage solution gives customers complete ownership and control over their data to meet stringent data privacy and compliance requirements.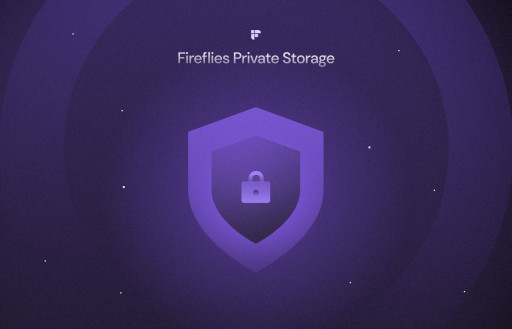 Fireflies Private
Fireflies unveils private storage
PLEASANTON, Calif., July 31, 2023 (Newswire.com) - Fireflies.ai, a leading generative AI startup known for its AI notetaker & meeting assistant, launched Private Storage—a dedicated, isolated infrastructure for enterprises that handles sensitive data.
The new offering will allow customers to choose where their data is stored, giving them complete control to meet industry and regional regulations. For example, healthcare companies can opt for storage in the US to comply with HIPAA rules, while multinational corporations may prefer storage in the EU for GDPR conformity. Furthermore, with Private Storage, customers can opt to bring their own storage bucket in AWS's S3 or GCP's Google Cloud Storage. This gives customers complete control over the data, including permission control, privacy, auditability, and the data lifecycle.
The Fireflies Private Storage complements Fireflies' existing security practices, including SOC 2 Type 2 certification, GDPR compliance, end-to-end encryption, access controls, and rigorous third-party security audits. The company also has Business Associate Agreements (BAA) and zero-day retention policies with vendors like OpenAI to guarantee no customer data is retained by specific third parties.
"Data privacy and security have always been central to our product philosophy at Fireflies.ai. We safeguard customers' voice, video, and transcription data to ensure our AI works in lockstep with what global security and IT teams require. Private Storage now takes security, privacy, and compliance to the next level for our enterprise clients," said Fireflies CEO Krish Ramineni.
With Private Storage, Fireflies customers retain complete data ownership and can customize policies around access permissions, retention, and more. The new offering is available for Enterprise plan customers, with Fireflies-managed or customer-owned storage option.
"As leaders in the generative AI space, we're committed to steering customers into the future with robust data security and privacy tools. This is not something that is easy to accomplish for AI companies working with large language models (LLMs), but at Fireflies, every engineering decision starts with security at the core," explained Fireflies CTO Sam Udotong.
For Fireflies, Private Storage is key to supporting their growing customer portfolio across healthcare, finance, legal, and other regulated industries. Starting today, organizations can now request access to the enterprise offering with private storage as an add-on.
Contact Information:
Medha Bhatt
Marketing Manager
[email protected]
9811825337
Original Source:
Fireflies.ai Unveils Private Storage for Enterprises
Technology - Licht Journal originally published at Technology - Licht Journal