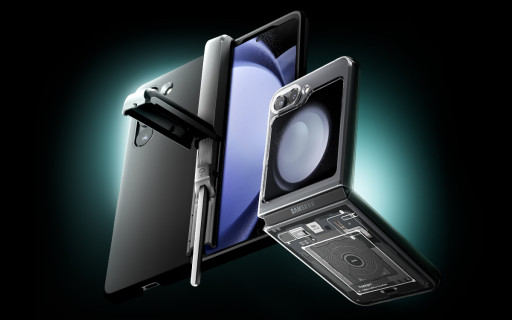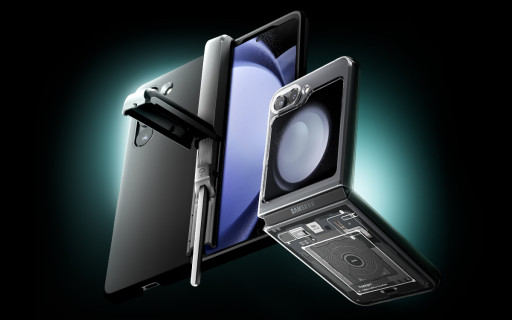 Samsung Galaxy Z Fold 5 & Z Flip 5
Spigen's Cases Aim to Wow With Protection and Style
IRVINE, Calif., July 26, 2023 (Newswire.com) - Spigen welcomes the new generation of Galaxy foldables with full collections for the Samsung Galaxy Z Fold 5 and Samsung Galaxy Z Flip 5, from brand-new additions to revamped fan favorites.
A staple now in leading devices, the Z Fold 5 launches as a contender for being one of the top releases this year. As always, Spigen is ready with a full lineup to greet it, including brand-new additions. One of the brand's essential designs, the Tough Armor Pro greets the latest foldable with the ultimate build designed to protect in style. It also includes the added functionality of a kickstand and pen holder in the hinge, a worthy rugged companion for the Z Fold 5. Another member of the Pro lineup, Thin Fit Pro is for a minimalist who likes seeing the device as is with a neat visible hinge mechanism to see the protection in action.
Spigen brings a highly anticipated design to the foldables family this year for those wanting a unique look. Fans of a teardown look will be psyched to know the Ultra Hybrid Zero:One is also available for the Z Fold 5, for that inside look without making any real damage.
The Samsung Galaxy Z Flip 5
Just as anticipated, Spigen has the Z Flip 5 covered with a range of options to fit anyone's style. For those who want to add that extra flair, the AirSkin Zero:One offers a teardown look that is sure to impress.
Keeping it true to the Flip 5's original look is also possible with the Thin Fit Pro, with the guarantee of sleek and slim while also adding drop assurance. For utmost protection, the Tough Armor Pro does not disappoint with its added kickstand to have the device at a comfortable viewing angle.
The Classics
Spigen is bringing back the top sellers of last year's foldables as well, better than ever. The Slim Armor Pro has all the protection previous users love with the full-hinge protection, but now with an upgraded build for a better fit that is sure to keep the device on lock. The Thin Fit P also benefits from a new makeup that ensures a snug fit while also still touting its added pen-holder function.
Spigen's Collections
Whether it is something new or something tried and trusted, Spigen has the accessory to complement the Galaxy Z Fold 5 and Z Flip 5. Find both collections through the storefront here.
About Spigen:
With over 15 years of experience in the case-making industry, Spigen has grown to be a leader in mobile accessories. The company prides itself on being "something you want," constantly striving to create high-quality products at an affordable price. For more information about Spigen and our products, please visit our website.
Contact Information:
Tiffany Bakthy
Media Relations Specialist
[email protected]
Original Source:
Protection Meets Style With Spigen's Samsung Galaxy Fold 5 and Flip 5 Collections
Technology - Licht Journal originally published at Technology - Licht Journal