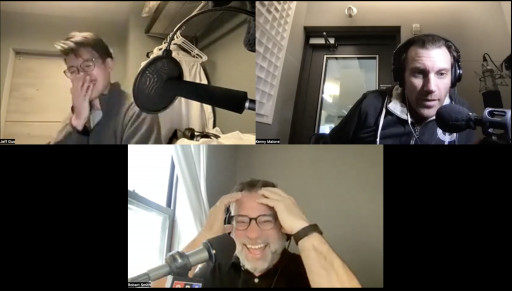 WellSaid Clones Voice of NPR's Planet Money Host, Robert Smith, in First-Ever Artificial Intelligence Podcast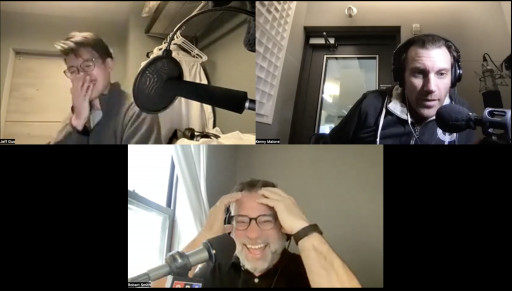 Kenny Malone, Jeff Guo, and Robert Smith
NPR's Planet Money hosts react to WellSaid Labs AI Voice Avatar
SEATTLE, June 7, 2023 (Newswire.com) - NPR's Planet Money commissioned WellSaid Labs to create an AI Voice Avatar of their beloved former host, Robert Smith.
WellSaid Labs, the industry's best-in-class provider of AI voices, collaborated with NPR Planet Money hosts Kenny Malone and Jeff Guo to broadcast the first-ever episode of the public radio podcast written and voiced with Artificial Intelligence. The collaboration showcases the ability of the WellSaid Labs' proprietary Generative AI Voice Models to create an indistinguishable replica of a human voice.
Listeners of Planet Money know the distinctive voice of Robert Smith, long-time host and NPR personality. With Smith's consent, the WellSaid team created an AI version of his voice using recordings from previous episodes. Senior Machine Learning Engineer Rhyan Johnson led the project.
"The process of synthesizing a voice is really aligning the sounds that are in the audio files and in the data," said Johnson. "We are capturing all of the combinations of frequencies and vibrations that are inherent to a human voice. But the machine is just guessing sounds, and eventually, after hundreds of thousands of guesses, those tones and those patterns turn into something that sounds like a real person's voice to the listener."
The implications of this achievement are significant. Unlike other voice models that can emulate a person for short audio snippets, the WellSaid Model of Robert Smith's voice can accurately predict his natural speech patterns over long stretches of speech, such as a podcast.
The WellSaid team carefully reviewed all ethical standards and considerations with the podcast creators before proceeding.
"While the underlying technology of Generative AI is software — 0s and 1s, bits, and data — what you hear is a replica of a real human's voice," said Martin Ramirez, Chief Revenue Officer at WellSaid. "Because of this, we spend a lot of attention and effort doing our best to steward this technology the best we can. To expose voice cloning capabilities on the internet without guardrails is irresponsible, lazy, and unethical. We stand against the misuse of this technology, and this is why you've never seen a marketing stunt by WellSaid cloning anyone's (dead or alive) voice without their consent or allowing people to create AI voices of celebrities and nations' leaders just for giggles."
The final podcast episode of the series features Synthetic Robert alongside co-host Kenny Malone having an engaging conversation.
Read more about NPR's First AI Podcast episode here: https://wellsaidlabs.com/blog/npr-planet-money-host-robert-smith-clones-voice/
About WellSaid Labs
WellSaid Labs is the leading AI text-to-speech technology company and the first synthetic media service to achieve human parity in voice. Creators, product developers, and brands alike power up their stories and digital experiences with a wide variety of voice styles, accents, and languages — at scale. For more information, go to www.wellsaidlabs.com
Contact Information:
Martin Ramirez
Chief Revenue Officer
[email protected]
Original Source:
WellSaid Labs Creates Voice for First AI Podcast on NPR
Technology - Licht Journal originally published at Technology - Licht Journal